Opening theme music plays, then fades ...
Sophie MacRath: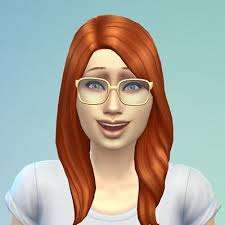 Good evening everyone, and welcome to Claymores Roundtable here on talkSPORT radio. With me tonight to discuss all things
Claymores
are
Salvador "The Gambler" Medrano
, host of PEBA UK! here on talkSPORT and also the man who holds the Scottish franchise record for home runs … How many did you actually hit, Sal?
Salvador Medrano:
That would be 221, Sophie.
MacRath:
Ah yes. Not exactly a round number, is it?
(Unknown Voice)
: Or exactly a high number …
Medrano:
(Laughing) Hey! I resemble that remark!
Sophie MacRath
MacRath:
Oh well, ladies and gentlemen, that was another member of our panel, Malcolm Wilkes, the Imperial League columnist for PEBA Weekly, a fantastic publication that covers everything happening in the league.
And lastly, we have Hamish Campbell, the Claymores beat writer for the Edinburgh News …
Medrano:
Hey Sophie, before you get too deep into things, did any of you hear the
PEBA Cast
the other night, the PEBA podcast?
Malcolm Wilkes:
Of course, that's kind of required listening, isn't it?
Medrano:
Well, did you hear them talking about the logo for the Claymores' short season club, the
Fukumitsu Timbers
?
Hamish Campbell:
(Laughter in the background) Oh, yeah, I know where you're going with this.
Medrano:
I'd never really thought about it before, but their logo is a big red Fuk!
MacRath:
Oh no … Sal!
Campbell
: Hey Sal, you know, if Fukumitsu had a college team, the logo would be Fuk U!
MacRath:
Bloody hell. You guys do know we're on the air, right?
Wilkes:
They put this on the air? Well, then, they deserve what they get …
MacRath:
(Sighs) Well, before they pull the plug on us completely, can we please talk about what's happening with the Claymores? I mean, this is actually a pretty exciting time.
Campbell:
Sorry, Sophie. Don't want to get you in trouble here. Do you want to start with the
Don Mercer
deal?
MacRath:
Oh, thank goodness. Yes, please. What did you all make of that?
Campbell:
Well, it was kind of a grand roll of the dice by GM Vic Caleca, wasn't it? I mean, Mercer is an excellent player, there's no question, but he earns practically three times what the next highest paid player on the team earns. I heard, for instance, that the team's pot for contract extensions practically dried up after that deal.
Wilkes:
Yeah, I heard the same thing. It went from something like $20 million to $5 million.
Campbell:
More like from $30 million to $4 million. Those were the figures I heard.
Medrano:
Well, here's the thing, they're not going to renew Robles …
MacRath:
Francisco Robles
, the starting pitcher who hurt his shoulder.
Medrano:
Right. He's a legendary starter, may be a Hall of Famer in a few years, but he's almost 38 years old, he's coming off a serious shoulder injury, and I heard he's talking about a 4-year contract at $20 million per …
Wilkes:
No way that's happening.
Medrano:
No, no way. So, he was making $7 million and change this season.
Yosuke Imai
, the catcher and DH, will also expire … he's making about $7 million, too. Now, he's a good hitter, but a very limited catcher. Do the Claymores try to re-sign him?
Campbell:
Doubtful, especially since they've got
Yasunari Fujihara
at
Aberdeen
, and the scouts believe he's ready to move up to the big club.
Wilkes
: Yeah, but he can't hit. He's like a .240 hitter.
Campbell:
But he's a significantly better defensive catcher than Imai, and he's got one other thing going for him.
Wilkes
: What's that?
Campbell:
He's cheap as hell!
Wilkes:
(Laughs) Well, sure, there's that.
MacRath:
So, who do you think they actually want to extend?
Medrano
: Well, I've talked quite a bit with
Hayato Sasaki
, the manager, and I know he's very high on the three pitchers they brought in on free agency mid-season.
Wilkes:
Yeah,
Roger Keller
and
Allen Guthrie
, the two starters, and then
William Talley
, who they're using as a setup guy in the bullpen. All three of those guys have done surprisingly well.
Campbell:
Caleca actually did pretty well plucking off some useful free agents – they also got
Bob Swift
, who's starting at third, and
Josh Ligonier
, who's playing first for them.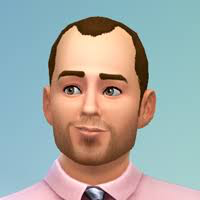 Wilkes
: Yeah, but he's just weird as all hell, isn't he?
MacRath
: Who? Caleca? Why do you say that, Malcolm?
Wilkes
: Why do I say that? He's been general manager of the Scottish Claymores for, what now, almost eight months? And he STILL HASN'T ACTUALLY VISITED SCOTLAND.
(Laughter in studio)
Campbell:
Yeah, he's a great advertisement for Skype, isn't he?
Medrano:
What is it with him, anyway?
Campbell
: He says it's too foggy here.
MacRath:
I heard he's allergic to plaid.
Wilkes
: Well, whatever it is, it's just weird.
MacRath:
To give the devil his due, though, he does have the Scottish in the wild card race. He hired Sasaki, who's been a very solid manager, and if you talk to the players, they say they're just ecstatic with the atmosphere in the clubhouse.
Wilkes:
A lot of that is just winning, though, isn't it? You win and you're happy.
Campbell:
Well, I think it's more than that. I know Sasaki, Caleca and the owner, Brad Kern, put a premium on good clubhouse guys – leaders and hard workers and smart guys.
Wilkes:
(Snorts) I don't think anyone has ever accused Mercer of being a worker.
MacRath
: Well, no, but the talent is sure there.
Medrano
: Was anyone else surprised that Mercer got off to such a slow start with the Claymores last week? What was it, a .227 average, 1 homer and maybe 3 RBIs?
Campbell:
No, that didn't really surprise me. A new club, a new
country
, for goodness sakes. And I heard he was pretty peeved about being traded mid-season. I think he saw himself making a drive for the Sovereign League Triple Crown – he was in the ballpark, you know.
Wilkes:
Well, he'll just have to console himself with a pennant race. Poor baby.
Campbell:
He'll be fine. Just give him a little time – that one homer he hit was pretty clutch. A 3-run homer that put them back in the
ballgame against New Orleans
. The week before, I don't know if they go on to win that game.
Wilkes
: Who's to say on that? But I do agree. He'll heat up as he gets used to the new surroundings.
MacRath:
Ok, we've got time for one more question. What I'd like to know is this: how are the Claymores draft choices doing?
Wilkes
: You mean down at Fuk U?
(Studio laughter)
MacRath:
Oh no, I almost thought I'd saved my job.
Campbell:
Way too late for that, Sophie. But I can answer your question: their No. 1 pick,
Keiji Honda
, is off to a really nice start. I checked before we came in here, and the Timbers are indeed using him as a closer. He's pitched about 18 innings and he has 7 saves and his ERA is under 2 – 1.9-something.
Medrano:
Yeah, and he's got about 21 strikeouts and only 7 walks, so that's a Command Ratio of 3, which is good stuff.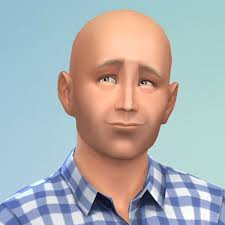 Wilkes:
I love it when you talk Command Ratios, Sal.
MacRath
: Get a room, you two. Anyone else we should know about?
Campbell:
Yeah, actually, that shortstop they took in the third round out of the University of Sydney,
Thomas Windus
…
Wilkes:
The Fighting Wallabies!
Campbell:
(Laughs) Yeah. Anyway, he's off to a decent start … he's hitting around .280, plays a nice short. And the catcher out of Oxford,
Jorge Ramos
, he's hitting about .250, but he's got 4 homers and 12 RBIs and got picked to the Surf and Snow
Amalgamation All-Star team. Not too shabby for an Oxford man!
Sal Medrano
MacRath:
I should say not …
Wilkes:
Or for a Fuk U man!
MacRath
: OK, that's it. We're out of here. I'm not sure we'll ever be back, but for now, I want to thank Salvador Medrano of PEBA UK!; Hamish Campbell of the Edinburgh News; and Malcolm Wilkes – I think I want to thank you, Mal – of PEBA Weekly for being here.
Be sure to tune in next week …
Medrano:
You're going to be here next week? Way to be optimistic, Sophie!
MacRath
: You're not helping, Sal …
The voices fade as the closing theme music comes up.