"Nash Girls" make return, switch allegiance to Pat Barry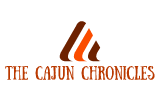 Scott Plack, The Cajun Chronicles
March 21st, 2028
Let's go N.O., set that Trend,
Working hard until the end,
Out in Left… "what's that flash?"
Another catch by our man, Nash!
Guess who's back??
Jenny Harrison and her quintet of rabid, cheering Trendsetter-fan friends will make a return to New Frontier Park this season after a short hiatus.
The group of young women
caused a viral sensation in New Orleans several years ago
when the season-ticket holders started arriving in all sorts of wacky, colorful outfits, usually cheering on then-team star
Dave Nash
.
Seemingly unable to bring themselves to attend a baseball game in anything but "mega fan mode", the five ladies were spotted at a New Orleans spring training game this week, wearing what might have been the team's most garish uniform ever : a short-lived salmon colored outfit with blue trim from a few years ago. The alternate uniforms lasted only a few weeks, and have since been dubbed the "fish suit" by fans. Of course, in true 'Nash Girls' fashion, trying to be as visible as possible, they paired this with matching salmon-colored pompoms for the game.
According to group leader Jenny Harrison, with whom fellow Cajun Chronicles reporter Tim Kersey talked to after the game, they plan to be back in full force in 2028. "Honestly, the enthusiasm wore off when Nash was traded away. We just couldn't get ourselves to get creative." She said. "Plus, what were the Nash Girls without Nash, anyway!" she added.
So, what made you come back this year?
Harrison : "Well, let's face it. We missed it. It was a great reason to get out of the house, have some fun, chat with other fans, and after a few seasons we wanted to come back. When we heard that Pat Barry was coming, we figured this might be a good time to gather the ol' gang and get season tickets again!"
If not the "Nash Girls", what will you be known as now?
Harrison : "Well, we didn't really call
ourselves
the Nash Girls. That seemed to have happened organically by others. We were just cheering for him extra hard since he's a fellow Floridian, and it just snowballed from there! We thought of some Pat Barry-themed ideas that we might try out. I'm sure he doesn't need us to get the crowd going, given how good he is, but hey, why not!"
So, now it's the "Barry Girls"??
Harrison : "Nah, that just sounds weird! (chuckles) but we're sitting in the outfield and it might be easiest to cheer him on! There is five of us, and his name fits if we all wear "B" , "A" , "R" , "R" , "Y" t-shirts! We plan to be seen, don't you worry!"
Over the "Nash Girls" years, we have seen them :
- Wear full replica Trendsetters uniforms, which they cobbled together with a combination of softball gear and official Trendsetters merchandise, all of course with "NASH" and the number 5 on the back.
- Create a song for the team and their favorite player, which became a popular chant in the outfield stands.
- At a night game, they cheered from the stands with home-made t-shirts, including sewn-in glow sticks, complete with glow-in-the-dark pom-poms. (To avoid distracting Nash, they made sure to be in left-center field, behind the players' sight lines!).
- Their most popular outfit , is all five ladies dressed in white t-shirts, with "N" , "A" , "S" , "H" and, of course, the fifth one sporting an exclamation mark.
During a string of seasons to forget on the field from 2021 to 2025, where the team recorded 90+ losses each year, the "Nash Girls" became a breath of fresh air. Fans gathered in left-center field just to take an occasional selfie with the group, and gradually
#NashGirls
began trending (excuse the pun) on twitter.
As the team tries to climb the win column this year, these are exactly the kinds of fans New Orleans wants to have. Passionate, creative, and if the team can perform, be rewarded with some wins!