New Orleans adding pitching power and muscle in 2028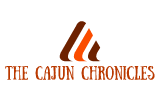 Scott Plack, The Cajun Chronicles
March 20th, 2028
As the new baseball season draws near, there is a buzz in the air that hasn't been felt in quite a long time. Over the winter, there has been some changes, both player and managerial, that will drastically change the look and style of the team. New Orleans is looking to continue their upward momentum that has crept them up from a 100+ loss team to a near-.500 team over the last half-decade. However, the real goal is to qualify for the PEBA Post-Season; something the team hasn't achieved since 2010... 18 seasons ago!
Here is a look at some of the off-season changes :
The arrival of Pat Barry

Pat Barry
The twittersphere and social media in the city went crazy when, on March 4th, the team made the surprise announcement that they signed all-star slugger
Pat Barry
to a 1-year, $21 million contract. "I didn't even realize we were in the running for this guy!" said Trendsetters fan Jared Breaux. "He could be our
new Dave Nash
!", he added with a smile. Pat Barry spent his first 7 PEBA seasons with Arlington, appearing in the All-Star Game 4 times, and smashing 208 home runs in that span. A fan favorite, he was also crucial during the Bureaucrats' post-season runs. He batted an impressive .342 in the post-season, and was a member of the 2024 Bureaucrats that reached the Rodriguez Cup Finals! Barry will join fellow sluggers
"Big Shot" James Heard
and
2023 home run champ Jim McIntosh
to add some serious power and intimidation to the lineup.
Lots of change in the pitching rotation
Over the last few months of the 2027 season, Trendsetters fans became increasingly uneasy, as negotiations between the team and star pitcher
John Turner
seemed to reach an impasse. Eventually, no deal was finalized and Turner was lost to Free Agency.
With other players leaving, the team had a sizable sum of money to spend to improve the club, so the team went on a shopping spree for pitchers! At first glance, it certainly looks promising, as on the same day Pat Barry was signed, the team also agreed to contract terms with former Florida Featherheads starter
Valentim Ornelas
. The price tag was $10 million per year for 5 years, and the team gained a solid veteran pitcher with lazer-precise control. In a career spanning over 1000 innings, he averages just over a walk per 9 innings.
The team also re-signed pitcher
Koki Watanabe
to a 1-year, $3 million deal after he spent a few months testing free agency. A very capable bullpen arm with a hard fastball despite being a bit wild, Watanabe appeared in 28 games with the Trendsetters and held a 3.57 ERA. If he can reel in his control, he could certainly be a key member of the team.
The third piece of the pitching puzzle was found via a trade with Crystal Lake only 2 weeks ago, as the team traded away Juan Cervantes, and received last year's SL Wunderkind Award winner
'Cactus' Kang
in return. The deal was not a cheap one, as the team also inherited his $27.75 million/year contract, but Kang looks to be a star in PEBA for several more years.
New Manager in charge

New manager Kevin Wood
After 5 seasons and a sub-.500 record in 4 of 5 seasons, manager
Mike Whiteman
was released by the club in the fall. Whiteman believed firmly that speed and baserunning was the ticket to success, and the team gradually lost it's "all home run, all the time" reputation, in favour of a faster-moving, 'small ball' team. Even though the roster evolved along with him, progress was slow to come, and team owner Jack Cobb decided to shift in a new direction. His new replacement for 2028 will be
Kevin Wood
, and like his predecessor a few years ago, he will be making his major-league managing debut with the team.
The 2028 season is fast approaching, and there is lots of optimism in New Orleans that they can finally compete in the brutally competitive Dixie Division after spending so many seasons in the basement. Keep your eyes peeled for more Trendsetters news shortly, as the Cajun Chronicles gets you all set for the new baseball season!