Evolution in the Bayou - A preview of the new-look Trendsetters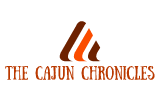 Scott Plack, The Cajun Chronicles
February 21st, 2026
As the new baseball season draws near, a new sense of optimism is building in New Orleans. For far too long, the team has been the doormat of the IL's Dixie Division; mostly riddled with horrid pitching, despite respectable offense. The team has not had a winning season in 15 years, and the team's attendance and budget has taken a hit. Despite the Trendsetters being placed in one of the larger PEBA markets, they have been near the bottom in terms of salary levels.
However, during the off-season, the team was given more financial wiggle room by owner Jack Cobb, and the team has used their available funds to their potential, signing contracts for over 272 million dollars in total value. Here are the key signings so far :
---
Chee-Hwa Ya

Position : Relief Pitcher
Signed : December 23rd 2025
Type : Free Agent
Terms : 2 years, 5 million
Not much is known of this 27-year-old pitcher from southern China yet, but he was discovered playing (and dominating) in a local Chinese league last year. According to sources, he had been dominating the area's baseball scene since he was a teenager, but information had been slow to reach the big leagues. After some tryouts with various PEBA clubs, he signed a 2-year, 5 million dollar contract with New Orleans. The scouting department is convinced that he is ready to play in the PEBA right away. He has two big-league-worthy pitches : a fastball in the low-90s and a great slider. He will be part of the team's spring training roster, attempting to join the team's bullpen.
---
José Martinez

Position : Closer
Signed : December 29th 2025
Type : Contract Extension
Terms : 6 years, 78 million
One of the first tasks on GM LeBlanc's list was to extend the team's closer, José Martinez, long-term. Given his limited repertoire of pitches, his time as a starter showed moderate success, but his switch to a closer role has been a very solid one. At only 26 years old, the team is fully behind the young Dominican to anchor the bullpen for the team. Thankfully, he was on board with the idea, and will give New Orleans a solid bullpen option.
---
Okitsugu Shimizu
Position : Center Field
Signed : December 30th 2025
Type : Free Agent
Terms : 1 year, 1.25 million
One shallow area in the team's depth chart over the last 18 months has been in center field. With the departure of Pablo Cabrera in the off-season, the team now lacked a CF with a bat belonging in the big leagues. Okitsugu Shimizu was signed for 1.25 million to help fill that void, and will be the initial favorite for that starting job, competing with Andy Lee, Roberto Garcia and Steve Curtis. Even though his offensive output has been sub-par in the sporadic chances he has had in the majors over the last two seasons, the team believes that the 27-year-old could become a solid PEBA outfielder if given the chance.
---
Juan Cervantes

Position : Starting Pitcher
Signed : December 30th 2025
Type : Free Agent
Terms : 3 years, 10.5 million
Looking to boost the team's starting rotation, the Trendsetters agreed to a relatively inexpensive 3-year, 10.5 million dollar contract for former Manchester and Neo-Tokyo starter Juan Cervantes. He is a very solid pitcher all around, but his breakout year of 2022 did not translate to more success. However, since then, he has consistantly improved his control; nearly cutting his BB/9 in half over the course of the last three years. If Cervantes can get into a groove, the team is hoping for a good season from the 28-year-old.
---
Phil Anderson

Position : Shortstop
Signed : December 30th 2025
Type : Free Agent
Terms : 3 years, 22.5 million
One of the most dominant defensive Shortstops in PEBA will compete in 2026 as a Trendsetter. 3-time All-Leather award winner Phil Anderson agreed to a 3-year contract with the team. The soon-to-be 34 year old veteran has modest offensive numbers, but should be able to keep up. His value at SS is undeniable: posting a +100.4 career Zone Rating over his career while manning the position. This will bump last year's SS Bob Dunn to his more natural position of Second Base.
---
John Exley

Position : Utility Infielder
Signed : December 30th 2025
Type : Free Agent
Terms : 1 year, 1.25 million
John Exley has agreed to a 1.25 million dollar contract for the upcoming season as a utility infielder for the team. He will give the team lots of defensive flexibility, and is a great pinch runner. Over his 8-year career in the PEBA, he has appeared in 708 games, and scored 258 runs during that span.
---
Hisashi Kokan

Position : Starting Pitcher
Signed : January 16th 2026
Type : Free Agent
Terms : 7 years, 70 million
One of the lesser-known elite pitchers in the league is 'The Grim Reaper' Hisashi Kokan. He spent the last five years quietly getting the job done in Amsterdam, and posted a 52-50 record, 848 K's and an impressive 1.16 WHIP. He can reach 100 mph with his fastball, but can throw a total of 4 pitches very well. Kokan signed a 7-year deal with the team, worth 10 million dollars per season.
---
James Heard

Position : Designated Hitter / First Baseman
Signed : January 19th 2026
Type : Free Agent
Terms : 4 years, 83.92 million
'Big Shot' is back in town! The 6'7 slugger from Redondo Beach, CA returns to his former home in New Orleans after two seasons away from the team. He will bring some much-needed power to the lineup, and will most likely be used in a DH role. If needed, he can also fill in at First Base. It is no secret that the team has paid a hefty sum to bring Heard back, but the 3-year deal (with the potential for a 4th) is still seen by the team as a relatively low-risk contract. He has certainly gotten the team's fans buzzing!
---
Could this all bring progress for the Trendsetters in 2026? We will find out. Even in these early stages, the season ticket numbers for the team has been confirmed to be on the rise. So, there are positives already. Play ball!