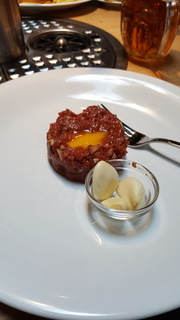 Steak tartar. Basically raw meat and onions, with a raw egg in the middle. Didn't care for it...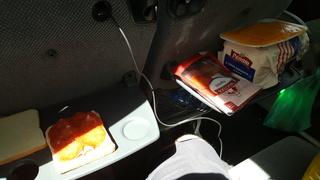 On the bus to Belgium. Attempted to create something partially edible.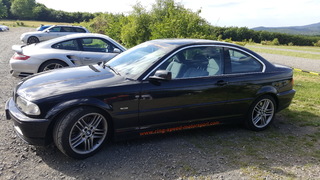 A BMW 330ci. This is the beast which allowed us to drive 4 laps of the Nurburgring!! (two laps by yours truly

)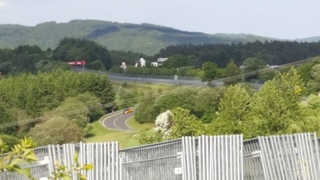 The elevation changes at the Nurburgring is so much more intense than is visible on television!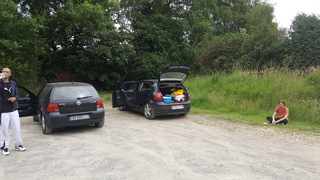 Two more racers that we competed with online, which we met in real life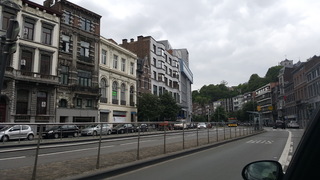 Liege, Belgium!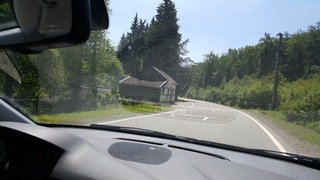 A portion of the old Spa-Francorchamps circuit from the 1960s. Scary that there were no barriers, and if you got the corner wrong, you smacked the side of that farmhouse at 200 mph...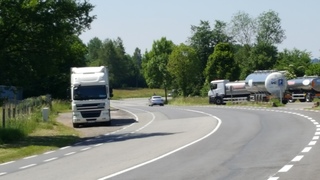 The "Masta Kink". The scariest turn in 1960s F1...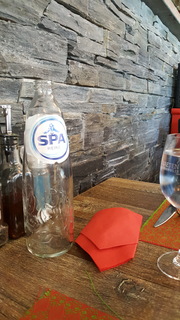 "Spa" water. Some of the freshest water in the world. Hence the name.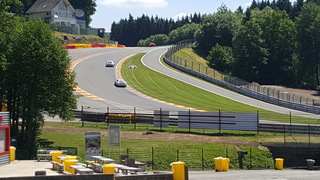 The modern day "Eau Rouge/Radillon" corner. 9 stories high as you exit the turn. Unreal.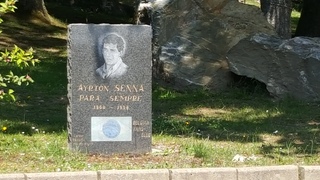 A Senna memorial.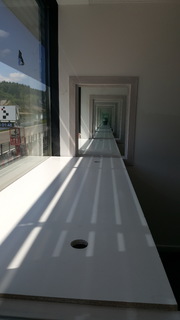 This was cool, as a small-time Kart Racing broadcaster. This was Spa-Francorchamps' endless string of TV broadcast booths. No, that is not a mirror, but a window between each one! One of my dream jobs!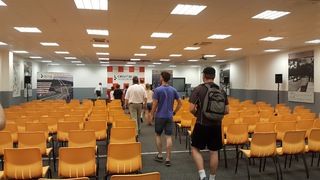 The media centre!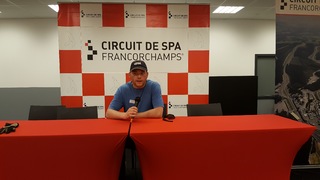 "We went well until the Honda engine blew..."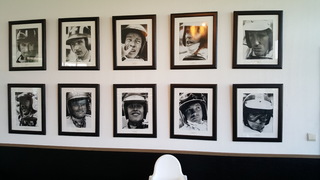 All the greats from past days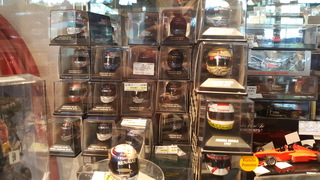 ...and their memorabilia. In case you want to pay 67€ for the equivalent of a hot wheels car...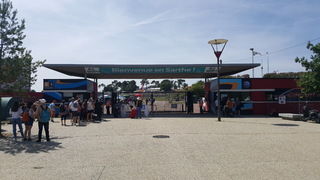 Made it to Le Mans!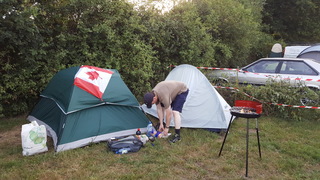 Our luxurious accomodations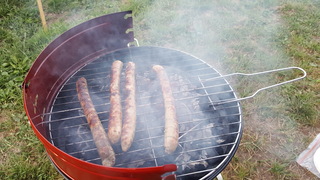 "When at Le Mans, eat like you're at Le Mans!"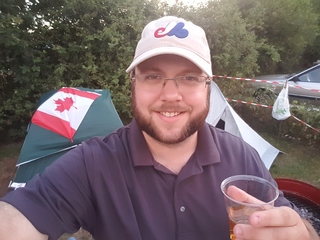 CHEERS! (that is apple juice, I swear!

)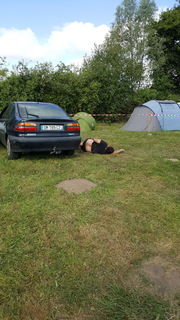 This guy had too much apple juice.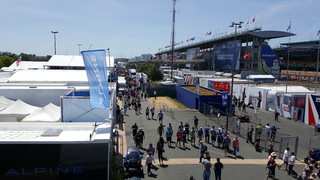 The paddock tour! Quite an amazing place!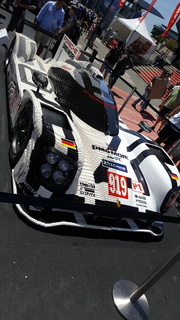 An LMP car 1/2 made with LEGO. All 300,000+ pieces!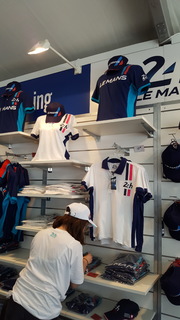 Merch! Some nice stuff.
Always good to introduce yourself to the locals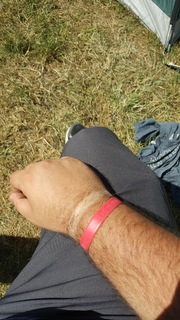 It was 95+ degrees for all four days. Yeah, that's gonna hurt my wimpy Canadian skin soon...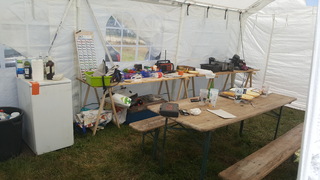 The French know how to properly do Le Mans.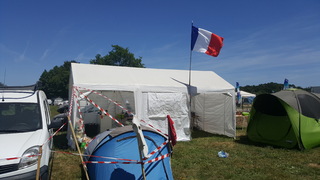 Our neighbors were nice enough to let us watch the race live on their projector! (Le Mans level = 1000)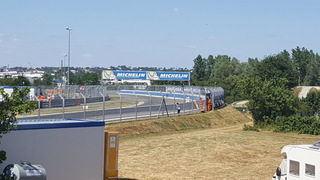 Porsche Curves. Our vantage point for the race!