By Hamish Campbell
The Edinburgh News
07-31-2028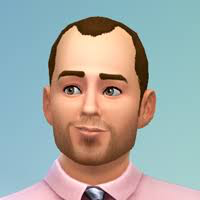 The Big Picture
Week 17 was a winner for all four teams in the Trans Atlantic, led by the
Scottish Claymores
, who posted a 6-1 record – with, as it turns out, little help from newly-acquired slugger
Don Mercer
(more on him later).
San Juan
helped itself with a 5-2 week, while
Havana
and
London
each chimed in with 4-3 weeks.
The upshot: the division standings stayed unchanged, with some nominal tightening (Scotland inched a tad closer to first place Havana, which now leads by 7 games), but the race for the Imperial League wild card slots scrambled a bit.
Scotland took a 3-game lead over San Juan for the first slot, while the Coqui broke a tie with
Arlington
and grabbed a 2-game lead over the Bureaucrats for the second slot.
There are still 7 teams with realistic shots at a playoff berth, although
New Orleans
has fallen 8 games off the pace for the second spot and 11 games behind the Claymores for the first spot. The Trendsetters have their work cut out for them, but given the volatility of the race so far this season, you'd be foolish to write off New Orleans or any of the other contenders just yet.
Nice to have a post-season race to savor as the schedule enters the dog days, eh? Can't wait to see what happens next!
Havana Happenings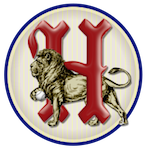 Although the Leones struggled a bit more than expected against
Kentucky
, they still finished the week at an exemplary 25 games over .500 and boast the best record in the Imperial League. One interesting stat: if Havana has an Achilles heel, it might be left-handed pitching. The Leones are 12-10 against lefty starters, but 53-30 against righties (a .545 winning pct., vs. .639). So there's your formula – load up with Hall of Fame-worthy left-handers and watch the victories roll in …
Player of the Week
: 3B
Vern Duncan
flat-out raked in Week 17, slashing .448/.484/.690 with 2 doubles, a triple, a homer and 7 RBIs. His best showing came in the
July 27
win over Kentucky, when he went 3 for 5 with a double and 2 singles, knocking in 4 runs. Needless to say, he was Player of the Game …
Game of the Week
: We'll take Havana's 6-5 extra-inning thriller over the Thoroughbreds on
July 25
, which showcased another strong effort by Duncan and some 10th inning heroics from DH
Bill Jones
. The Leones spotted Kentucky a 5-0 lead through the first 3 innings, but came roaring back (see what I did there? Leones? Roaring? Never mind …) after a 32-minute rain delay. Havana scored 3 in the top of the 4th (helped by a 2-run homer from Duncan) and tied it in the 6th inning, setting the stage for an exciting finish. With 2 outs, Thoroughbreds closer
Alfredo Aranda
walked Duncan on 6 pitches, then took the count full to Jones. Aranda tried to power a fastball past him, but got it up in the zone and Jones hit a screaming line drive to deep left field, scoring Duncan all the way from first. Havana closer
Ricardo Pérez
shut the door in the bottom of the inning, and with that, the
fat lady had sung
.
Coqui Cables
San Juan enjoyed its home stand against London, taking 3 of 4 from the Underground. Then, it went on the road and continued its winning ways against
San Antonio
. Or is it Laredo? U.S. geography is such a mystery to European sophisticates such as myself … At any rate, the Coqui took 2 of 3 from the Calzones in a series marked by strong pitching – even in the loss. And, of course, pitching continues to be the name of the game in Puerto Rico, with the Coqui ranking 3rd or 4th in the IL for virtually every major pitching category … So, it should come as no surprise that our choice for
Player of the Week
is hurler
Hou Hao
, who threw a masterful 2-hitter against London on
July 27
. Hao allowed 1 run, 2 hits and 3 walks in 8 innings of work. He struck out 3 while running his season record to 12-7. He leads the Imperial League in Wins and in Quality Starts, with 18, and ranks 5th in ERA at 2.65 …
Game of the Week
: No shortage of possibilities here, but we'll go with the Coqui's 3-2 win at San Antonio (or was it Laredo?) on
July 29
. San Juan took a 2-0 lead into the bottom of the 6th when the Calzones finally got to starter
Juan Santana
with two solo home runs to tie the score at 2-2. In the top of the 8th, however, DH
Richie Norman
smashed an 0-1 heater from Laredo (San Antonio?) reliever
Jorge Córdova
into the right centerfield stands for what would prove to be the game winner.
Scottish Scoops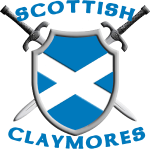 So, nothing much new to report about Scotland, right? Just the arrival of future Hall of Famer Don Mercer and his subsequent … well, let's go with
quiet
… debut week. Excitement at the Castle reached a fever pitch as news of the deal spread (read about it
here
), and fans lined up for tickets to watch "Jasper's" debut. They were treated to a 0-4 outing by Mercer, but plenty of heroics from other Claymores' stalwarts. And that proved to be a theme for the week, as Scotland's new $34 million per year slugger struggled (.227/.320/.364) and the rest of the team flourished around him. What can we say? Baseball is a funny game …
Player of the Week
: It feels good to write RF
José Guillén's
name in here again. After nearly a month on the shelf with hamstring problems, Guillén was back with a vengeance in Week 17, slashing .462/.500/.692 with 12 hits, 3 doubles, 1 homer, and 5 RBIs. If he can stay healthy through the stretch now, Scotland's offense could truly be a force. For the record, the Claymores are now 2nd in the IL in runs scored (458), 1st in Slugging Pct. (.417) and 1st in Home Runs (116) …
Game of the Week
: We'll go with Mercer's debut game against Amsterdam on
July 24
, although the reason has nothing to do with Jasper. No, the significance of this game was the return of long-injured SP
Kazuhiko Nishiyama
. And what a return it was: a 104-pitch complete game in which he allowed 2 hits and 1 run while striking out 7 and walking no one. It was far and away his best outing of what has been a deeply disappointing season and, indeed, he rounded back into "form" in his next outing, a 10-1 drubbing from New Orleans on
July 29
in which Nishiyama yielded 7 runs and 12 hits in 5.2 innings. Still, he can look back on that game against Amsterdam and remember that, for at least one game this season, he looked like an actual pitcher.
Underground Utterings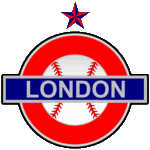 London bounced back from a disastrous 1-5 Week 16 to go 4-3 and keep itself squarely in the playoff conversation. Although the Underground are still 3 games under .500, they're still just 4 games behind San Juan for the second wild card slot. And what a miracle that is considering the discussion at this time last season was whether London could avoid finishing with 100 losses (it did, of course, losing just 99) …
Player of the Week
: CF
Bruce McGuire
broke out of a season-long doldrums last week to slash .476/.586/.905 with 2 homers and 6 RBIs and, perhaps, make Underground fans feel a bit better about his $13 million free agent contract. Of course, they'll feel even better if his overall slash line of .235/.334/.402 were just a
tad
closer to his Week 17 numbers …
Game of the Week
: We'll go with the final game of the week, a 4-1 victory on
July 30
that completed London's 3-game sweep of Florida. The Underground rode a 6-inning, 5-hit performance by SP
Félix Reyes
to a convincing win. Reyes walked 2 and struck out 6 en route to his 7th win of the year, and closer
Gideon Byrd
picked up his 25th save in locking things down in the 9th. Byrd now ranks 2nd in the league for saves. McGuire was the offensive star of the game, going 2 for 3 with a double and 2 RBIs.
Where They Stand
By popular demand … well, OK, no one actually asked, but we're going to do it anyway: in addition to listing the division standings, we'll also list the Wild Card standings. We realize you can just look at the PEBA standings board to find this info., but recording it here will help preserve a history of how the race unfolded should league historians want to track it in years hence …
So, on the morning of July 31, the Trans Atlantic Divisions standings were: 1). Havana, 65-40; 2). Scotland, 58-47, 7 GB; 3). San Juan, 55-50, 10 GB; London, 51-54, 14 GB.
The Wild Card standings were: Scotland, 58-47, +3; San Juan, 55-50, - ; Hartford, 53-52, 2 GB; Arlington, 53-52, 2 GB; London, 51-54, 4 GB; Kentucky, 49-56, 6 GB; New Orleans, 47-58, 8 GB.