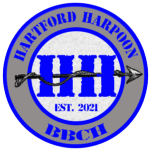 After weeks of rumors about interior strife in the Hartford organization, GM Dylan Krupilis has mutually parted ways with the Harpoon. Allegedly, Krupilis had a falling out with owner Grey Davidson III over the direction of the team and Davidson's handling of the organization's finances. "While I respect Davidson in principle as the owner", said Krupilis "I cannot continue to work under someone who absorbs a mass about of the team's profit into their personal wealth". He went on to say, "The players are some of the best I have ever worked with and I know they will find success in the future. Unfortunately, I cannot be the one to guide them to it". Krupilis led the team to the Imperial League Championship last season in what was his first year in PEBA. His issues with Davidson arose early last season with claims that there were many disagreements about where the team's money should be going.
During the yearly financial report last season, Hartford announced a seasonal profit of $48,781,374, an impressive number boosted by their playoff run. At the beginning of that same season, Davidson allegedly took around $44 million into his personal wealth. This fact angered fans, players, and apparently GM's alike. With Krupilis' departure, Assistant Gm Sojuro Fujii will be managing the team as they look to turn around their poor start to the year.
Krupilis may not need to wait long before finding himself in the managerial position again. Dong-kyoon Yi, owner of the Toyama Wind Dancers was spotted arriving at Bradley International Airport in Hartford and is believed to be interested in handing over the reins. "I have always wanted to manage a team in the Rising Sun and It would be a dream to end up there someday," said Krupilis in an interview before being hired in Hartford. "The baseball culture, the passion from the fans, and I can't lie, the food is pretty great too!" he continued.
Toyama is in a similar situation as Hartford, sitting in third in the Rising Sun at 20-26. A plethora of injuries has been a significant speed bump in 2026 but the likes of
SP Clayton Lewis
and
2B José Escobido
continue to lead the team. Krupilis' vocal interest in the Rising Sun plus rumors coming out of the prefecture seems to indicate the obvious landing spot for the 41-year-old manager. Toyama has been up and down since their move over the PEBA from the LRS in 2021. They ended that inaugural season 59-103 but for two straight years in 2023-2024, they were a playoff team to be feared. Now in 2026 Toyama is struggling with a poor start to the year, large contracts, an average farm system, and no round 1 draft pick. They are clearly looking for some much-needed energy around the team, something Krupilis provided when he joined Hartford last season.