Not That Innocent
Bakersfield – May 15, 2029

With one foot on the dugout rail and one fist clenching a crushed Gatorade cup, Wayne Kedsch stared at the scoreboard. More accurately, he stared toward the scoreboard. All he could really see, though, besides the flickering lights dancing around his central vision – likely a product of his chronically and acutely elevated blood pressure – was the number "4". It hummed at him, taunting him as it flashed in and out of focus. "Four…" he muttered, barely audibly to Terry Thorton, the Bears hitting coach. Kedsch was 20 years his senior, and Terry thought ole Wayne had, in his extra years, either hoarded every insult he'd ever heard into a personal rage so powerful that it would outlive both of them, or perhaps simply spent the time shaping a persona that matched that exterior. As he saw the team's manager, now, though, he believed the latter to be less and less likely. There was no faking the way the man's vasculature jumped and contorted across every visible surface of his skin.
Thorton, mustering his courage and reminding himself that the security cameras in the dugout would at least capture the crime should Wayne decide murder was the best outlet for his anger, asked, "Hey boss, should we go address the…" Before he could finish, Kedsch swooped toward the locker room with alarming alacrity. "…squad?"
The Bakersfield Bears were quietly assembling their gear, each player trying to tuck his cleats deeper into the open lockers than his neighbor in a futile attempt to make his equipment a less inviting target for tossing across the room than the next guy's. The quiet was deafening. A few veterans snuck out the side exit quickly, knowing they were unlikely to be individually singled out since they hadn't played today. Sadakuno Nakagawa, long weary of his manager's temper, left straight from the bullpen without changing to avoid tonight's tirade. The rest of the Bears just wanted it to start so that it could end sooner. The wait might have been worse, only it wasn't.
Accelerating paces from the hall became stomps which ended just outside the door, and all went quiet. The pause, Maes thought, was a nice touch. Jarrod Ricks thought he heard his manager's hip pop in and out of the joint as he kicked the locker room door open. "The dent has to be bigger now," mused Fred Womack, as he finished packing his duffel.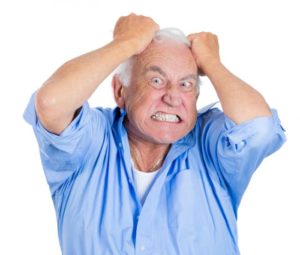 "FOUR! FOUR [redacted] ERRORS! SOMEONE CALL GUINNESS I THINK WE GOT OURSELVES A [redacted] RECORD BOYS! CAN ANYONE OF YOU SIMPLE-MINDED LOLLIPOPS OF MEN EXPLAIN TO ME HOW IN THE HELL YOU ALL MANAGED TO FIND YOUR HOME FIELD TODAY? SURELY, ONE OF YOU [redacted] [redacted]-[redacted] MUST HAVE GOTTEN LOST IF YOU LACK THE MENTAL CAPACITY TO FIELD A BASEBALL AFTER PRACTICING IT EVERY [very redacted] DAY OF YOUR MISERABLE [also redacted] LIVES!"
"Skip…" Womack started, trying to ease the old man down.
Kedsch pressed on, "NEIL!! WHAT IN THE FLYING [redacted] WAS THAT? YOU CAN'T EVEN HELP YOURSELF ON A DAY WHEN YOUR TEAM HAS CLEARLY FORGOTTEN WHAT THE COLOR OF A BASEBALL IS? YOU NEEDED TO JOIN IN ON THE CIRCUS JUGGLING ACT?? TORRES! VALDEZ! I KEEP YOU TWO HERE FOR YOUR GLOVES AND THIS IS HOW YOU REPAY ME?? I WILL PERSONALLY LOOK UP YOUR MOTHERS' CONTACT INFO AND -"
"SKIP," Womack objected loud enough to warrant a crazed glance from Kedsch. Womack's stern look did nothing to tame his manager's temper, but it did give him enough pause to remember one detail.
Kedsch belched out the words, "RICKS! TWO DINGERS AND NO ERRORS. YOU CAN GO. TAKE THE ROOKIE WITH YOU, HE DOESN'T NEED TO HEAR THIS," casting his knifehand at 1B/3B Jorge Aguilar. For the briefest of moments, Jorge thought to object to being called "the rookie" given that he was technically a second year player, but he managed to resist the urge and grab his duffel just in time as Jarrod Ricks pulled him toward the exit. Kedsch continued his tirade without hesitation: "LET'S ALL SETTLE IN LADIES! IT'S GOING TO BE A LOOOOONG NIGHT OF METICULOUSLY ANALYZING EACH OF YOUR PERSONAL FAILINGS THAT LEADS YOU TO BELIEVE YOU ARE AS BAD AS BASEBALL AS YOU PLAYED TONIGHT. LET'S START WITH LITTLE LEAGUE AND DADDY ISSUES!!"

Ricks pulled Aguilar toward the locker room exit, and as they approached the exit they simultaneously approached their boiled over manager bucking in front of the re-dented door. Aguilar reflexively held his breath as he approached, and while it took several notes, he recognized the tune that blared somewhere nearby. "Ha! Is that Britney Spears?! Old Man Kedsch is going to absolutely SMOKE whoever has that as a ringtone," he thought, suddenly amused by the juxtaposition. It took another moment for him to realize the rant had stopped just before he reached the exit. Ricks had stopped pulling him.
"Give me a SIIIIIIIIGN" the song continued as Aguilar's heart sank. Everyone was staring at him with what appeared to be true and unmasked fear. A rush of adrenaline and cold sweat flushed to his face. "WHAT IS HAPPENING," Aguilar inhaled as the thought pulsed. Kedsch had lunged toward the rookie and was glowering inches from his face. The heat of the manager's rage intermixed with the swamp of his hyperventilated breath and Aguilar might have preferred death to that moment. "HIT ME BABY ONE MORE TIME!"
Each of Kedsch's eyes felt as though they were individually crawling into Aguilar's soul. "Oh BABY, BABY / The reason I breathe is you…" Aguilar drew his gaze from his manager's apparently demonic gaze, down to his palm, where his phone, vibrating and projecting the song dominating the infinite expanse of silence within locker room, was alit with a recognizable face. It was Ricks's face. Ricks was… calling him? "Oh noooo," he thought as he pieced together the prank. He'd been pranked before. Best to lean into it. He raised his eyes to meet his managers'. Kedsch could only hold the gaze for a fraction of a second, "BWWAAAHAHAHAHA," he bellowed. "WHO TAUGHT YOU THAT ONE, MERLIN??"
"Einstein (Womack)," Ricks replied, grinning ear to ear.
"WOMACK YOU SUNNUVA-" Kedsch was drowned out by the uproar of laughter from the team. "I think I just ran that well dry," Womack thought to himself as he tipped his cap to his manager.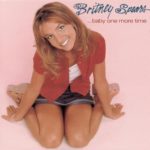 As the laughter died down, Wayne Kedsch addressed the team once more, again loudly but with significantly less bile accompanying each syllable, "BUT SERIOUSLY, THE NEXT TIME YOU LET THE AKIRA, WHO KNOCKED US OUT OF THE PLAYOFFS LAST YEAR, WALK INTO THIS HOUSE WITH THEIR WORST STARTER, AGAINST OUR BEST, AND YOU FUMBLE THEM THE GAME LIKE YOU DID TODAY YOU MAY AS WELL JUST BEAT ME TO DEATH IN THE DUGOUT AND CLAIM IT WAS SELF DEFENSE BECAUSE THAT'S THE ONLY WAY I WON'T HUNT EACH ONE OF YOU DOWN AND END YOU."