Interlake Register, Issue No. 2: 2029 Preview

Issue No. 2: "Interlake Register 2029 Preview"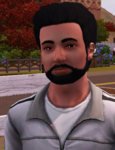 Ned Whitman: Weekly Columnist
March 30th, 2029
With Spring Training coming to a close, it's time for the Great Lakes to reflect on the offseason and look ahead toward the green promise of opening day.
Weekly Columnist Ned Whitman provides a detailed special report, previewing and projecting the five teams of the mighty Great Lakes.
The Fargo Dinosaurs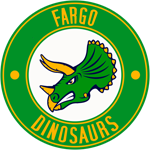 PROJECTED FINISH: 1st
Fargo's lineup, so far, looks nearly the same as 2027 and 2028. Fargo even managed to pick LF Gilbert Murray back up from Free Agency. The team's OPS has stayed at .721 for two years now–but with no new major additions to the roster, it's reasonable to assume that Fargo will decline in OPS anywhere from .04-0.1. However, in the Divisional race, this should be a minimal issue–as it doesn't look like Crystal Lake (Fargo's main rival in 2028) has made drastic improvements to their bats yet, either. Look for a big trade for power to Fargo or Crystal Lake at the deadline, should the teams be close again.
There's some small concern to be had over the pending decline future Hall of Famer Rob Raines. While the 43-year-old star still had an excellent year by PEBA standards, his OPS over the last three seasons declined from .909-.823-.772. Our estimates show this trend continuing, which will pull down Fargo's overall average. However, Raines isn't a solitary piece of the team's OPS powerhouse–which is decentralized across the formation. If he retired tomorrow, you would still be looking at a 2029 playoff team.
Last year, Fargo boasted a sizzling 1.18 collective WHIP–the best in franchise history. Batters managed just .233 against the Dinosaurs–the second-best since the club's formation. This is especially impressive when you consider the 5-month injury of SP Ken Burns.  Noboru Imai destroyed worlds last year as a staff man, logging 246 strikeouts. Great Lakes batters will continue to swing and miss at this kid's fast and breaking balls–he will cause all sorts of havoc in the platoon. Likewise, front-man Ernesto Molina shows no signs of ending his dominance of the Great Lakes. With Hayato Kawano moving to the bullpen to make room for Michel Provost, it's safe to assume that Fargo's staff will be even more deadly in 2029.
Fargo did lose a couple solid bullpen contributors this offseason–namely Antonio "Real Deal" Nevarez and Cristo Santiago. Nevarez shipped to Palm Springs in exchange for some talented staff prospects, and Santiago hit free agency, signing with the Shisa for 2029. These losses will likely be mitigated by moving Kawano into relief–but it's possible to see a light decline in the bullpen this year.
Fargo boasts several elite defenders across their lineup, including LF Lorenzo Castanieda and CF Pat Watson. Watson may make the defensive difference against Crystal Lake, who has yet to find an elite Center Field defender.
CONCLUSION
Fargo's expertly-formed roster is a force to be reckoned with in the Great Lakes. Their outstanding pitching and spread out batting talent will require a talented and diverse pitching staff to overcome–and some real platoon work that will test the limits of Great Lakes lineups. However, Fargo's true ace in the hole will be the same as it was last season–they strike out, on average, 300 times less than their fellow Great Lakes franchises.
The Crystal Lake Sandgnats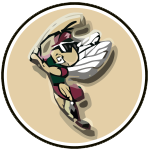 PROJECTED FINISH: 2nd
Clarence Carpenter and the 'gnat swarm are back for vengeance this season, after narrowly losing out to Fargo for the Division crown. The Sandgnats have a devastatingly effective lineup against right-handed pitchers, where you need to hit the 7-hole to see a slugging percentage south of .400.
Like Fargo, The Gnats have made relatively few roster changes this offseason. The main difference between Crystal Lake and Fargo's bats is Crystal Lake does not have a slowly declining 43-year-old star. Furthermore, the 'gnats have, perhaps, the fastest set of baserunners in the Sovereign League. They will need to leverage this with aggressive baserunning to even the odds against Fargo.
The addition of a talented LHP to the staff will make a significant impact on the 'Gnats this season, who nearly duplicated Fargo's pitching numbers in 2028. Jim MacCowan and Dean McNeil are two of the top starters in the Division, but Crystal Lake's bullpen will likely fail to perform at Fargo's level. Free Agent Jonathan Francisis the 'gnat answer to closing the bullpen gap–but until they can find a knockout closer, they will be susceptible to blown saves.
Defense, particularly at Center Field, will be a problem for Crystal Lake this year. There's a fair amount of baserunning speed in the Great Lakes, and Crystal Lake fans can expect C Tony Parker to give up his fair share of bags (he's worth it for the bat). However, the 'Gnat infield is elite, and the many groundball starters should help mitigate gap hits.
CONCLUSION
Crystal Lake and Fargo look to be nearly deadlocked once again headed into 2029. If Crystal Lake can maintain pace with the Dinosaurs and land a solid deadline contribution, they just might have the right stuff to avenge their 2028 Divisional defeat to Ron Raines and the Dinosaurs. However, they need to find a way to match Fargo's low strikeout rate–and so far, that doesn't look probable.
The Canton Longshoremen

PROJECTED FINISH: 3rd
A perennial middle man in the Great Lakes, Canton's last four seasons seem to set the stage for a life above .500. Last year was the best season in ages for canton, with two young stars, LF Felix Rodriguez and SS Roberto "Dracula" Salazar, returning to lead the team into the future. The team's management famously cycled out most of the Front Office leadership last winter, with rumors of a new GM hitting the wire. A dormant offseason, besides just recently stirring with the signing of RP Tsuginora Honma, may see a drop in the rankings for Canton this year.
With no new sluggers added to the roster as of mid-march 2029, Canton is a team vulnerable to strikeouts in a Division with plenty of flamethrowing starters. However, Canton's talented lineup hit the division average in hits last season–though they fell behind to the 5th spot in slugging. With no talented batters added to the lineup this season (yet), Canton may fall behind in runs. That being said, Canton has an arsenal of talented veterans on the field and one of the best catchers in baseball. Canton should have little trouble besting Duluth for 3rd place–but they are a long way from Crystal Lake.
With the loss of SP Jose Santos to Free Agency, Canton has yet to fill the staff gap and likely won't this late in the game. While Orlando Garcia and George Lee both put up respectable numbers last year, the rotation just may be eaten alive by left-handed batters until specialists like Javier Jimenez can take the mound in latter innings. Games against the dinosaurs, who look to have a RHP lineup of 6 or 7 lefties, may be brutal.
CONCLUSION
Canton has a commendable arrangement of veterans with good eyes and solid batting averages. If one or two of the mid-range players can step up to generate some solid slugging, and the bottom half of the staff can find their stuff, we will see a very dangerous team in Canton for 2029.
The Duluth Warriors

PROJECTED FINISH: 4th
A team racked with crippling injuries and financial woes in 2028, Warrior Nation has a fresh lineup and a balanced budget–at the cost of this year's draft. All-Star Andy Sharp, whose headline-smashing trade to Duluth during Winter Meetings both reinvigorated the fan base and straddled Duluth with his $28 Million/year pricetag, gave a brilliant Spring performance. Likewise, young slugger Garry Charron projects for 36 home runs this year. The team slashed $125 Million from player salaries last season, and if the Warriors can improve their record from last year, it will be considered a major victory for the club.
A young staff includes Jeffrey Mendoza, Henry Carter, and Orlando Trujillo, each of whom performed well in their rookie seasons last year. 39-year-old starter Kata Namakura had a sub-3.00 ERA in Spring Training. However, the staff has a long way to go, and it's very likely this will be their Achilles heel in their attempt to jump ahead of Canton this year. Trujillo's top speed is too slow for a flyball hitter, and he will likely give up a fair amount of home runs. While Closer Vincente Medinaput up stellar numbers last year, the bullpen lacks any other showstoppers and will give up a lot of runs.
There's an air of moneyball in the Duluth lineup–a keen observer will note plenty of OBP down the line against most left and right-handed bats. The acquisition of Dewitt Barry from West Virginia is a notable addition to the Warrior batting power–Duluth led the Division in slugging last year (even after the Mercer trade). Duluth should hit the ball well this year–but until they can land more than two reliable starters, they will be unable to replace Canton in the 3rd Divisional spot.
Duluth struggled with defense last year, and an almost entirely new lineup does seem to feature better gloves–particularly in the outfield and second base/shortstop.
CONCLUSION
With a powerful offensive squad and some budding young pitchers, Duluth should perform the same or slightly better than last year, if they can stay healthy. However, pitching wins games in baseball, and Duluth just isn't there yet. Their ERA will likely be north of 3.80 this season, and their best pitcher is 39 years old. The team will be infinitely more efficient than last year–but will finish the same.
The Kalamazoo Badgers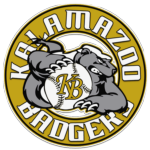 PROJECTED FINISH: 5th 
Kalamzoo boasts, perhaps, the best farm in PEBA, with a cohort of talented prospects just beneath the surface and a few years out from major league service. Likewise, Kalamazoo has a team of hitters better than their 2028 numbers showed. Overall, K-Zoo has been slowly improving since 2025, and are on-pace to be a contender for the Division once again in the near future. Fans should expect slight increases to the lineup's OPS and SLG this year–last year's collective .233 BA is likely an outlier, and newly-signed 1B Ron Myersposted an .808 OPS for Hartford last season. The Badgers shoveled out big money for LF Thomas Woods,who hit .324 against left-handed pitchers for Palm Springs last year.
Like Duluth, The Badgers will fall short in their pitching staff–which lacks the consistency to comfortably put away batters. This offseason, the Badgers quietly rearranged their bullpen, adding RP He Ling,whose cutter and circle change are the stuff of legend. Relievers Ken Hill and Armando Vasquez will add leverage to the K-Zoo pen, and SP Miguel Vega will fill a hole in the rotation–although he has a tendency to give up 25 homers a year.
K-Zoo's infield is elite, with veterans Juan Hernandez and Yakamochi Kobyashi making up one of the best hot-side teams in the league. However, The Great Lakes is a particularly speedy Division–and teams will be stealing second like mad against Catcher Lorenzo Amador.
CONCLUSION
While not yet time to strike, K-Zoo made some smart moves in the offseason and should see their bats improve significantly. Some more heat in bullpen will help offset an inconsistent staff–but the lack of reliability in the rotation will likely keep the Badgers at the bottom of the Division this year.
CLOSING THOUGHTS
A relatively conservative year for the Division's front-runners, the Great Lakes should expect similar results in 2029. While Crystal Lake should give the Dinosaurs a run for their money, the discipline of Fargo's bats behind Rob Raines will win out this season. Canton will need to make some keen moves and balance their books to stay in contention with Duluth for the 3-spot, but should manage to stave the warriors off this season. Duluth, after a flurry of changes, will perform admirably, for their budget, but will not have the heat in the rotation to keep up. K-Zoo will improve, but still need another season or two for their farm to supplement and jump-start the team.
Ned Whitman is a Weekly Columnist and Baseball Romantic from the northeast.