Interlake Register, Issue No. 1
THE INTERLAKE REGISTER: YOUR SOURCE FOR PEBA NEWS IN THE GREAT LAKES
January 27th, 2029
ClearView Broadcasting, in association with Goodman Enterprises, Inc., is pleased to announce the launch of The Interlake Register, your pinnacle source for news, rumors, drama, and analysis in PEBA's Great Lakes Division. TIR's focus will be on reporting and analysis, with occasional forums, call-ins, and interviews with the staff, players, and managers of the Great Lakes.
The Register's team consists of talented, passionate professionals with ties to the Great Lakes and PEBA analysis:
James launched his career in Minor League play-by-play for the inaugural Brampton Camels in 2007, where he called future PEBA All-Star William "Pork and Beans" Petersen's first at-bat in the minors. After three years, he assumed commentary duties in Evansville—eventually making his way to a regular BNN broadcaster and analyst.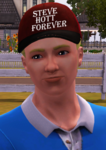 Anderson Dupris: Draft/Scouting/Minor Leagues
A lifelong Featherheads junkie, Dupris leaves his imperial biases behind to assume the duties of Draft and Minor League analyst for the Interlake. Well equipped for the task, Dupris boasts extensive scouting experience across all levels of the PEBA. He is considered by many to be "Steve Hott's #1 Fan,"and is rumored to have accepted this position solely out of loyalty to "His Hotness."
Sicily Jones, Baseball Operations Wizard, worked on multiple Front Office staffs across the PEBA. She brings intricate knowledge of Front Office Operations and PEBA culture.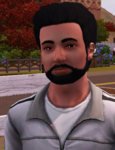 Ned Whitman: Weekly Review, General News
Ned is an enthusiastic blogger and Orlando native. He believes in the theological postulate that baseball is the completion of religion and the culmination of the human spirit.
INAUGURAL ARTICLE: GREAT LAKES TEAM SUMMARY
The Interlake Register assumes reporting duties for the Great Lakes in the lull between Winter Meetings and Spring Training. In the meantime, Ned Whitman brings you a brief overview of each of the Great Lakes Division's five contenders, in order of achievement from 2028.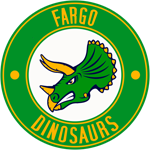 Fargo, home to the PEBA legends old and new like Rob Raines, Ramón Flores and Ernesto Molina, long-time GM Cristian Schofar leads this finely-tuned WAR machine fresh off a Rodriguez Cup Victory.
Fargo led the Great Lakes in On-Base Percentage last season at .321, with a neck-in-neck Division Race with Crystal Lake after losing some steam in September. Fargo managed to recover from the loss of Pitcher Ken Burns well enough to edge out rival Crystal Lake for the Division—and then stormed through the playoffs to claim the championship. The story of Fargo this offseason is one of continuity—with extensions doled heavily in November. The signing of PEBA legend Michel "Train Arollin" Provost gives Fargo a veteran edge in a tight FIP race against Crystal Lake. If Provost can bounce back from his devastating 2028 injury, he may be the key that completes an elite starting staff at Fargo.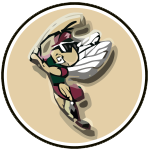 After a gut-wrenching Divisional race that saw the Sandgnats fall just a 'gnat short to the Fargo Dinosaurs, 2029 guarantees to be a dramatic year for RJ Ermola and the Crystal Lake nation. With the highest player budget in the Great Lakes, the 'gnats focused the offseason mainly on minor league moves, with the exception of trading for talented lefty front-man Eric Perkins from Duluth.
Crystal Lake's dangerous pitching arsenal includes three lefties and two of the best RHPs in the Division, Jim "Nitro" MacCowan and Dean McNeil.
The Great Lakes showdown this summer will be between Fargo and Crystal Lake. Can Rob Raines and the Dinos fend off this rising 'gnat cloud another season?
A team that found itself squarely in the middle of most percentages in 2028, the Longshoremen solidified their #3 spot in the Division mid-season, playing .500 ball from the deadline on. Canton's offseason has been relatively quiet—with the exception of a large amount of staff shuffled at the end of the season. A good portion of the 2028 40-man went to Free Agency last year, and so far Canton has made no splashes in the market.
SS Roberto "Dracula" Salazar and C Ryan Lambert hope to lead this young team into contention. Youngster outfielder Felix Rodriguez is one of the best in the Division. If Canton can make some more offseason splashes, they could see significant improvement in 2029.
A team racked with financial woes after two disappointing years, the Duluth Warriors return to Spring Training with an almost entirely new 2029 roster. Despite powerhouse slugging all of last season, the Warriors were unable to produce runs and draw walks, paired with miserable defensive fielding. These woes, combined with the injuries of two star pitchers, triggered an early promotion of Duluth's young staff and a monumental salary dump at the deadline.
Duluth shipped out a wholesale of draft picks and platoon men this winter in pursuit of a new bullpen and a PEBA star, gaining The Hero of Heat, Steve Hott and pricey All-Star infielder Andy Sharp. Duluth boasts a cleaned up bottom line and, perhaps, the most talented youngster staff in the league—but can the underdeveloped young guns hold up to the pressure?
After a grueling 104-loss year for the Badgers, the rebuilding team made some notable upgrades over the winter, bringing in talent like LF Thomas Woods, Reliever He "Firecracker" Ling and 1B Ron Myers.The team made extensive use of the Rule-5 Draft to fill voids in the Active Roster. 2029 may be much of the same for Kalamazoo, as they wait patiently for big-time prospects like C Claudio Perez CF Juan Carlos Ornelza,and future superstar pitcher Robby Wiggins to develop. Wiggins sat out with a torn labrum all of 2028, but scouts seem assured he will be back and ready to tear up the minor leagues this Spring. If Wiggins reaches his potential, the delay will be well worth it.
With plenty of talent still a few years out from PEBA, and more coming following this year's amateur draft, the Badgers are on the path to a serious contender after their rebuild.
At this point, the big offseason story remains: Where will Jasper will find a home? With our Edinburgh sources reporting $40 Million demands from the former Warrior, it's uncertain what uniform the Don will don this Spring.
It's unlikely that Mercer will find himself in the Great Lakes in 2029. Crystal Lake and Fargo seem to be the only two teams poised to maneuver that kind of Free Agency cash with any real hope of turning a profit—and so far the winds are blowing imperial.
Stay posted as The Interlake Register follows the Might Great Lakes into Spring Training!