A Slugger Comes to Scotland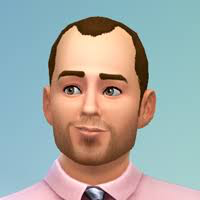 By Hamish Campbell
The Edinburgh News
07-24-2028
EDINBURGH – The Scottish Claymores have traded for Duluth Warriors mega-slugger Don Mercer, adding significant firepower to a lineup that scores runs in bunches but struggles with inconsistency.
In return for Mercer, who earns a breath-taking $33 million per year, the Claymores will send relief pitchers Eitoku Tamura and Jesús Guerra and second-baseman Yeong-hun Kim packing to Minnesota.
"It's tough to part with players who have brought so much to the Claymores family, but we are genuinely excited to welcome Don Mercer to the team," said General Manager Vic Caleca via Skype from his office in Central Indiana. "Mercer is a difference maker, and we're convinced he will give us the boost we need in our fight to make the playoffs this year – and in coming years."
As of the morning of July 24, the Claymores were in a fierce 7-way fight for the two Imperial League wild card slots. The Scottish, at 52-46, had a 1-game lead over their nearest rival, but none of the other five teams in the hunt was more than 6 games back.
Sources said last week's 6-game stretch against the Kentucky Thoroughbreds – which featured one 14-5 victory, but also a pair of 1-run losses and another game where Scotland scored just once – convinced Caleca that something needed to be done.
"I think he sensed the season could slip away if he just sat on his hands at the trade deadline," one inside source told The News. "The pitching staff was decimated by injuries, but to the team's credit they went out and found some decent replacements on the free-agent market in Allen Guthrie and Roger Keller. But let's face it, that rotation doesn't scare anyone."
The offense is a different story, though. No fewer than six Claymores hitters have 10 or more home runs so far on the season, led by RF Vincent Powell with 20. But with star RF José Guillén hobbled by injuries for more than a month and the recent injury to All Star SS Naomi Honma, the offense has been given to fits and starts.

"That's where Mercer – who has 24 homers, by the way – comes in," said Salvador Medrano, the Claymores' all-time home run leader and host of the popular PEBA UK! radio show on the talkSPORT channel. "Caleca is banking on him anchoring the middle of the lineup, batting third or fourth, sandwiched between Guillen and Powell, or maybe Guillen and (3B Bob) Swift. 
"With (2B José) Escobido and (DH Yosuke) Imai setting the table at the top of lineup, in front of that group … well, let's just say they could do some damage," Medrano said.
Of course, Mercer's acquisition comes at a price – both in players lost and in money spent.

Tamura has been a valuable arm in the bullpen, mostly as a setup specialist this season in front of All-Star closer Ken Fisher. Of course, in 2027, Tamura was both a closer and an All Star himself, saving 42 games with a 2.34 ERA.
He hasn't come close to that kind of production this year, struggling at times with giving up home run balls and with his control. It's also no secret that Manager Hayato Sasaki lost confidence in Tamura after the May 20 appearance where he walked the bases full in the bottom of the 11th against Florida and then balked in the winning run.
"Remember, Tamura went on a two-day bender after that," Medrano said, "and Sasaki had to sit him for a few days with a 'wrist injury.' Their relationship never quite recovered."
Still, even with all that, Tamura led the team in appearances with 49 and in Holds with 11, and was a bullpen workhorse.
So, too, was Guerra, who pitched most of the season in middle relief with decent but unspectacular results (32.2 IP, 4.13 ERA, 1 win and 1 save). Some of his most important contributions did not show up on the stat sheet, though – Guerra was considered a leader in the clubhouse and especially among the bullpen pitchers.
"Both of those guys will be missed," said Fisher, the closer. "I'm not saying the front office shouldn't have made the trade, but it's not like we didn't give up anything. Eitoku has been a rock, and Guerra's presence in the clubhouse will be tough to replace. Guys respond to him, and that's important when you go through what we've gone through this year, with all the injuries and stuff."

Also leaving the team is Kim, who was signed in the offseason to a $10 million contract with some fanfare – but then never really found a spot in the lineup. The resurgence of Escobido (.314/.389/.443) at 2B and Honma (.269/.324/.443 and 11 HRs), left Kim riding the bench most of the year, and his production predictably suffered (.216/.261/.382). He was not without highlights, though – he hit two grand slams early in the season.
"I feel badly about Yeong-hun," said Sasaki. "He is a quality player, and he did not get a chance to show that here. What can I say? Baseball, for all its beauty, can be a cruel game. I know he will make the most of his opportunity in Duluth."
As for the size of Mercer's contract, there's no secret that will be a challenge for the Claymores. On the plus side, though, fans have returned to the Castle with Scotland unexpectedly in the playoff hunt: attendance so far this year stands at 1,606,416, compared to 1,444,491 for all of last season, which means an increase in ticket revenue.
Also, Kim and Tamura's contracts will come off the books, and going forward it's unlikely the team will try to re-sign injured starter Francisco Robles.
"All of that will mitigate the hit somewhat, but Scotland will need to watch its finances here," said Medrano. "Of course, if the trade pans out the way Caleca hopes, there might be playoff revenues and more season ticket sales going forward. It's a gamble, but this new Claymores regime doesn't seem to shy away from making moves."
Whether they'll turn out to be smart moves, though, is the question going forward. The answers will begin to reveal themselves this week as the Scottish host Amsterdam for a four-game set and then New Orleans for three games to close out the month.