A Crock of Gunt: Ron Latour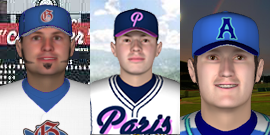 July 17, 2028: Bakersfield, California: Aurora broadcasters Mark Gunter and George Crocker sat down with Aurora's Ron Latour before tonight's game with the Bakersfield Bears to discuss the season, his career, his pending free agency and whatever comes to George Crocker's warped mind…
Gunter: Welcome to another addition of 'A Crock of Gunt', and tonight we have with us Aurora reliever, Ron Latour. How's it going Ron?

Latour: Very well, I'm so…
(loud, spitting noise)
Crock: Man… Man… How do your people drink this stuff, Man? I mean… Dude…
Latour: I beg your pardon?
Crocker: I mean, seriously? This rotten grape stuff… How do you drink it?
Gunter: Ignore him, Ron. Ever since he heard you would be joining us, he has had you pegged for a vintner.
Latour: I get that all the time. People ask if I'm related to the wine making 'Latours', not realizing that there is no such thing – just a French producer by that name.
Crocker: So tell us about your pitching, Monsieur Latour de France. Is it austere with a smoky blueberry scent, or is it more like gooseberry and charcoal, with a velvety texture, not unlike a grey sage?
Gunter: I'm not quite sure one can describe pitching in those terms, George.
Latour: Well, to be honest George, I prefer to be more direct with my throws. I like the texture to be firm, with a hint of jalapeño. I want my pitches to not have contact with oak – or ash or maple, for that matter, and instead have it feel the nice leathery sensation of the catcher's glove.
Crocker: (silence)
Gunter: Well played, Ron.
Crocker: (continued silence)
Later: (smirks) As I was saying, I'm so…
Crocker: Yes, I see that. But how are the tannins? Do they overwhelm you at times on the mound, or as the inning progresses, do they soften, giving you more control as you approach the palette?
Gunter: (rolls his eyes) George, I didn't know you were such a connoisseur. What gives?
Crocker: Back in my playing days, we used to barnstorm through vineyards, playing guys for wine – you know, the good stuff. When I was in Bogotá, and we would go to Buenos Aires, guys would say, 'Try this amazing Mall Back' and I'd think, 'This don't hold a candle to some good ol' American Welch's', you know what I mean Mark?
Gunter: No, George, I don't… I don't believe Welch's makes anything but grape juice. Not wine. No tannins. No hints of vanilla and dirt.
Latour: Actually, Mark, the malbec is originally a French grape, from Cahors, but they do such a great job in South America, growing those grapes, that the French have kind of said, 'au revoir'.
Crocker: (sounding a bit like Pepe LePew) Oh, La, La, he speaketh the French. I bet vous and Monsieur Provost spend the hours conversing in the true… Française!
Latour: George… You know I'm from Vancouver. We've had that conversation. We speak English in Vancouver, as Mike did in Alberta. Besides, they speak Québécois in Quebec. They speak French in France.
Crocker: Humphf…
Gunter: Ron, I didn't know you were such the expert.
Latour: Well, I'm not really… It's just you pick up a few things when your life-style changes as a result of professional sports dollars.
Gunter: That's a great point. Your history is not too unlike Provost – coming out of Canada with no real organizational background. At 18 you signed with a Mexican team (Naucalpan), and pitched there for five years before signing with Aurora in 2022. What was that like?
Crocker: I loved playing in Mexico. Loved, Loved, Loved it! Didn't like Cabo too much, they were quite rude there! But they aren't much into wine there, Mr. Sommelier. How did you survive with out your families beloved vin?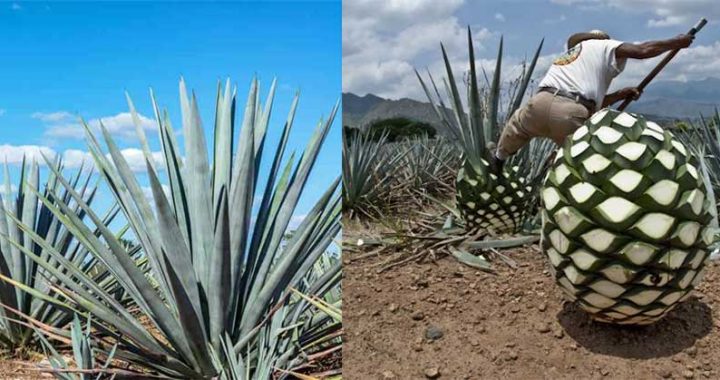 Latour: Well, George, it isn't my families vin, and I was 18… I… we were drinking tequila. But Mexico was fun – definitely culture shock, but it was a good place for me to learn. I would not be where I am today without my experience in Mexico. Coming from British Columbia and ending up in Mexico City – that was a mind-blower! But I was lucky. I actually got some really helpful coaching in Mexico.
Gunter: Tell us about your relationship with Aurora's new pitching coach Ken Hennessy.
Latour: Well, as you know, anytime you make a change in a coaching staff, there's a period of adjustment. Ken's been around. He's not just this quiet, good ol' boy from Massachusetts. He's been around – with Duluth, in Japan with Shin Seiki's organization. He spent time in Holland. He's seen a lot, experienced a lot. He's not Thomas Williams… he was here for so long, no one would be.
Crocker: Saké. That's what they drink. Ssssssssssssss- Aké!! Oh, My… That stuff was so delicioso… So… How do I describe it? It had a certain 'konnichiwa' to it… You know what I mean Mark? Ron? Like juniper in June, or angst in August. Ya know?
Gunter: Ron… If you took George to Iceland, he'd be an expert on ice…
Crocker: Mark… You tease, of course, but did you know that they grow a fine Tempranillo in Iceland? And guess how they serve it? On ice!! They have the best terror of any country outside of the good old U.S. of A for growing that grapie stuff.
Gunter: Cool… George… So Ron, what do you make of the team as we head into the Dog Days?
Latour: Well… It's been a… challenging year… I feel good about my performance. I think I've thrown well – my ERA is the best I've had. Don't get fooled by the walks – I think I've been squeezed a bit this year.
Crocker: You know, they squeeze the grapes first – Yes! They used to stomp the grapes with their dirty feet! Did you know that Mark? Dirty feet!! And people pay $10's of dollars for stinky foot juice!
Latour: Add a zero or two George… I think for the most, the bullpen has been better. Juan has suddenly fallen into a funk lately…
Crocker: Funk? Exactly!! You feel me, don't you Ron The Wine Guy!! Dirty feet are funky!! But the big question is, how funky is that new guy, Monroe? Wasn't he President at one point? Imagine that! A President with finesse!
Gunter: (sighs)
Latour: I'm glad you asked about Mike, George. I think he gives us something we've missed with 'Stork' gone – a nasty lefty, with deceptive stuff. Not overpowering, but dependable and durable. Will's been busy, but that was a solid pick-up.
Crocker: Dependable? Reliable? How about 'Moondoggie'? Sure as Manchego cheese! Perfect with a fine Toro!! He's out there – cheap, too, I hear!!
Gunter: I think that ship sailed back in the 2011 draft, George.
Crocker: We can always dream the impossible dream, can't we!!
Gunter: … Sure…
Latour: (with a sense of uncertainty) I just want to point out that we are fortunate to have Arturo Velásquez on board now – with Carlos out, Rob out, and 'Train' out, we needed another solid presence. Man… Talking pitching with him is a whole new thing – I've already learned a bunch… subtle things…
Crocker: Velázquez? I saw his work in that museum in Madrid, back when I was playing for Bogota… He's amazing with the paints – if he pitches as well as he paints… We should get him in for one of Alex's art auctions! He'd make boodles da goodles of cash for those charities! Solid, solid stuff!! He was a Canuck, too, wasn't he?
Latour: Yes… Yes Alex was Canadian, but you're thinking of the wrong Velásquez, George. I think we are lucky to have Arturo on our side now – he was throwing in relief at Amsterdam, and had 12-shut out innings against West Virginia, before they figured him out. I think that show's he still has a lot in the tank.
Gunter: Ron, beforewe say goodbye, what are your thoughts on the year? Do you see Aurora winning the division, making the playoffs? What are your thoughts?
Latour: Well… I think that despite our standing, we have plenty of room for improvement. Yeah know, I don't want to call guys out, but I think offensively… well… statistically we are on pace for the 4th worse strikeout total in team history – I looked it up… You' have to go back more than 25 years to find an Aurora team that is striking out like this one… We lead the League in hitting, hits, third on on-base – we are even hitting some home runs this year – and yet we are 7th in runs. We have to be more efficient if we are going to win – it's that simple.
Gunter: I'd concur. I want to thank Aurora reliever, Ron Latour…
Crocker: A Pomerol!! That's what you need… A nice, fine Pomerol. You can travel with them… the grooming is a bit tedious, but with your family's wine coinage, you have bitcoin for miles and a Pomerol will keep you company out in the 'pen! I bet the guys would love it!! You can race it to the mound for your appearances – the crowd would go wild!!
Gunter: (shaking head) It never ceases to amaze me…