The Big Easy prepares to host 2028 All-Star Game
Updated: February 19, 2019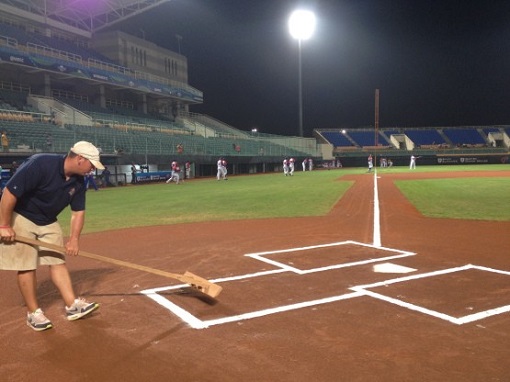 Extra grounds crew have already been brought in to really make that bayou turf shine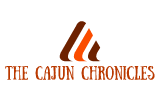 Scott Plack, The Cajun Chronicles
June 8th, 2028
If there's a town that knows how to host a party, it's New Orleans!
Despite the worrying play of their home team on the field over the month of May, Louisiana's largest city will have a reason to party in 4 weeks, as the PEBA All-Star Game will visit the city for the very first time! The weekend of festivities will certainly be a unique one for PEBA regulars. Only a few months removed from the world-famous 'Mardi Gras' celebrations, some of the costumes and decorative flair has been brought back out for a special PEBA parade on game day …. nicknamed 'Samedi Gras' (or, 'Fat Saturday').
"We wanted to put our own touch, a bit of pazazz, to the All-Star Game." said Kendra Park, of New Orleans' All-Star Game committee.
With just under a month to go, the kaleidoscope of colorful signage signalling the arrival of the game is already sprouting up all around town.
This is great news for those that are normally involved in the Mardi Gras parades, like artist Jenna Young, who gets to update and modify the outfit for a whole new, and different, crowd of fans. "Of course, subtlety, there will be Trendsetters salmon and blue" she says, "but I've been trying to add a baseball theme with it, too. That's been the toughest part!" she adds, with a laugh. "I want to incorporate little baseballs to the outfit, as long as some poor kid doesn't end up with one in the eye!"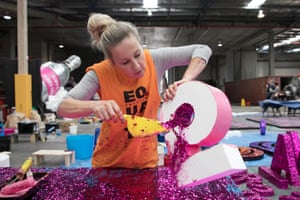 Jenna Young, hard at work on her new 'Samedi Gras' outfit
One group that will certainly be in attendance, and needs no introduction, are the 'Nash Girls'. Their outlandish outfits and antics will fit right into the party atmosphere. As a bonus, their new favorite Trendsetter, Pat Barry, is one of a handful of local players that have a chance at cracking the Imperial League squad.
Will any Trendsetters suit up for for the big game?
Despite the team slipping to a 27-33 record as of last night's games on June 7th, there are several Trendsetters that have a chance at becoming all-stars in 2028 :
P Cactus Kang – This relatively unknown left-handed pitcher from South Korea has been dominant in his short 18-month career in PEBA so far. He could be making his 2nd All-Star Game appearance in as many years. So far this season he is 8-1, with a 2.14 ERA and an impressive WHIP of 1.03.
1B Felix Zavala – The team's first baseman can hit any pitch, from anyone, on any day. He is having a career year at the plate, with a fabulous .372 average; the best in all of baseball. He was named an All-Star once before, in 2025.
DH/1B James Heard – "Big Shot" is certainly living up to his nickname. The towering 6'7 slugger co-leads the team with 11 home runs. His batting average of .266 and his OPS of .831 is also the highest it's been in two years. Heard has been named to the All-Star Game three times previously : in 2023, 2025 and 2026.
LF Roberto Garcia – This 2020 Trendsetter first-round draft pick battled his way to the major leagues despite a historically logjammed Trendsetter outfield with players such as Nash, McIntosh, Salars and Barry … but Garcia is now in his second full season with the big club, and he is making it count! He is currently batting at a .329 clip, and leads the team along with James Heard in home runs, with 11, and leads the entire Imperial League in RBI, with 46. Garcia has not made an All-Star team since his High School days, but is looking like a very reasonable candidate this year in the majors.
…and of course…
RF Pat Barry – Then, there is the leader of the Trendsetter clan. A calming influence in the clubhouse and a rock-solid player on the field, Barry has been putting up great numbers as usual : a .289 average, 10 home runs, 30 RBI so far, and nearly as many walks as he has strikeouts. Barry has been named an All-Star four times in the past, in consecutive years from 2023 to 2026.