Changes Afoot at Golden Entertainment
Charles A. Squibber, San Francisco Chronicle Business Editor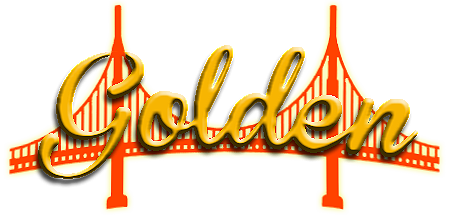 December 11, 2027: San Francisco, California – Golden Entertainment, the entertainment and sports giant, founded in 1851 and based in San Francisco announced to shareholders at their annual year-end meetings, held at the Moscone Center – North, that they would be undergoing a structural realignment at the corporate level.
Curiously attending the announcement were Golden Board members William Topham, the General Manager of the company-owned Aurora Borealis of the Planetary Extreme Baseball Alliance, his brother Michael Topham, Jr, the ball club's President-CEO, who took over upon their father's death, and Aurora press secretary Duane Castle.
Golden Chief Financial Officer Edward Castle entered the room, stepped to the podium and addressed the crowd. "This will be a brief statement," he began "and there will not be a question/answer session to follow." That hushed the lingering members of the crowd who had failed to notice his arrival. "Beginning immediately, I will be resigning my post as CFO at Golden to explore other career options. It has been a great pleasure of mine to serve the family business for the past 25-years, and thank my deceased cousin, Michael Topham, for the opertunity that he bestowed upon me." And with that he glanced to his left, with a subtle nod towards the younger Topham's, and walked off stage to a collective, shocked, chatter.
The stage quickly emptied, and an intern came to the stage and point the audience to the exits, where other interns held printed statements – which announced the appointment of Castle's brother, Wellman Castle, formerly of Aurora's failed casino efforts, as new CFO.
Early reports on The Street's expectations for Golden Entertainment are mixed, with prices droping slightly (-0.2%) once the news was made public. Brokers at both Morgan Stanley and Charles Schwab both expressed concern about Wellman Castle's financial acuity after his inabilities to make the Golden Casino project a reality.