Neo-Tokyo 2025 Draft Review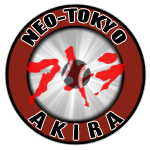 With 27 picks in hand the 2025 Amateur draft was an important one for Neo-Tokyo. Extra picks in the first 3 rounds came by way of unsigned picks in last year's relatively weak draft class and additional picks in the last 8 rounds acquired from Crystal Lake. Three straight 100 loss seasons meant the Akira were drafting high. An aging minor league roster needed some infusion of fresh talent.
Rd 1 pick 2 (2nd overall)  SP Alfonso Ramos (21)  What many consider to be the best prospect in the draft fell to Neo-Tokyo when London opted for Lee Mitchell, who was Akira's target at #2. Maybe his high demands ($9,500,000) scared them off. Ramos' current ratings mean he could see the big leagues sooner rather than later. He could be the dominant  #1 starter NT needs to compete in the PEBA.
Rd 1 pick 3 (3rd overall)  LF Jeffery 'Skip' Grier (21)  Some have rated Grier the best hitter in the draft and his college numbers bear that out. A .345 career BA and 80 % SB success rate means he could be the leadoff hitter of the future. At 21, he could also be fast tracked to the majors.
Rd 2 pick 2 (37th overall)  RP Gregory Bradley (18) A lefty out of high school has both started and come out of the pen and had a 1.20 ERA his final 3 years. He's a gym rat with huge potential but will need to be developed.
Rd 2 pick 4 (39th overall)  1B Jake'Buzzsaw' Black (18) A clubhouse leader with a HS career .334 BA and huge power potential. A broken hand ended his senior year early but he should recover. His fielding ability could be an issue.
Rd 3 pick 2 (65th overall)  SS Kenkichi Hakui (22) Neo-Tokyo is still trying to draft a SS of the future. Hakui is a local favorite with an above average glove but his offense is questionable. Another positive clubhouse guy, but can he help on the field as well?
Rd 3 pick 20 (83rd overall)  MR Jim Elmore (18) NeTo took a flier with their 3rd pick in round 3, their 5th New Yorker selected in the first three rounds. With little playing history to go on, many scouts raved about the 6' 7" closers potential. Others are not so sure.
Rd 4 pick 2 (99th overall)  CL David Kirk (21) With their only pick in round 4, NeTo went back to college to take Kirk. Used as a closer by UCB but without a legitimate fastball he will likely transition to middle relief.
Rd 5 pick 2 (125th overall)  SP José Santana (21) Much like Kirk but a larger repertoire, Jose could be groomed as a starter. Will he put in the work, though?
Rd 6 pick 2 (152nd overall)  SP Ernesto Olivas (21) Continuing their run of pitching selections, the Akira took Olivas in round 6. Olivas was used as both a starter and closer in his college career and his future will depend on improving a 3rd pitch.
Rd 7 pick 2 (178th overall)  C Javier Ballister (21) The first of 2 catchers taken by NeTo, Ballister is an above average fielder with good contact potential. An outside shot as a backup major leaguer.
Rd 8 pick 2 (204th overall)  SP Esteban Martínez (21) Another starter with a large repertoire, stamina and by all accounts a good teammate.
Rd 8 pick 26 (228th overall)  SS Jorge Díaz (21) The 2nd of three shortstops taken, Diaz is an average fielder with good speed and potentially decent contact hitter. He will have to improve quickly to impress the organization.
Rd 9 pick 2 (230th overall)  2B Ramón Ceballas (22) The first 2nd baseman taken.  Much like Diaz with a decent glove and great speed.
Rd 9 pick 26 (254th overall)  3B Pancho Hernández (18) The third consecutive infielder taken, Pancho is a raw talent that has some power but will need to work at his position.
Rd 10 pick 2 (256th overall)  SP Shane Morgan (18) A good senior year, Morgan has some upside if he can develop his changeup. Scouts are split on that.
Rd 10 pick 26 (280th overall)  CL Connor Collins (18) Good numbers for this lefthander but he is intent on going to college unless he's overpaid.
Rd 11 pick 2 (282nd overall)  3B Renard 'Dog' Harlos (21) An outstanding  glove and decent contact potential but little power. Coaches think he can improve.
Rd 11 pick 26 (306th overall)  RF Pedro Cortéz (22) Has speed and some hitting potential if he will listen to his coaches.
Rd 12 pick 2 (308th overall)  SP Howard Bradford (21) An up and down college career, Bradford has some upside if he will stay focused.
Rd 12 pick 26 (332nd overall)  SS Alec Anderson (21) The 3rd shortstop taken by Akira, Anderson has a few scouts interested in his potential. Has blazing speed and is willing to work to improve.
Rd 13 pick 2 (334th overall)  MR Roberto Fuentes (21) Coaches loved this kid, saying his makeup is off the charts. An arm injury shortened his senior season but worth the risk.
Rd 13 pick 26 (358th overall)  2B Alain Lavallée (21) The only Canadian selected, Alain has the baseball smarts coaches love and is a decent fielder.
Rd 14 pick 2 (360th overall)  C Ron Flint (21) The second catcher taken, Flint is a guy teammates look up to. Power improved in his senior year. Could be a solid backup.
Rd 14 pick 26 (384th overall)  LF Tom Barnett (18) One of only three OFs taken in this draft, scouts are mixed on Barnett but he'll have time to develop.
Rd 15 pick 2 (386th overall)  MR Lou Butler (18) ERA of 0.00 this season. That's right- zero. 5 IP and 0 runs allowed. Good enough for a 15th round pick.
Rd 15 pick 26 (410th overall)  SP Felipe Feliciano (21) 3.18 career ERA, not bad for Mr. Irrelevant.
A balanced mix of 14 pitchers and 13 batters were taken, with some potential impact players added to the organization. 2025 could prove to be one of the best draft classes in Neo-Tokyo history.